I was having a discussion with an acquaintance the other day and he mentioned that he knew someone who had a two-hour phone call with some form of tech support, trying to figure out how to shut down Windows 8.
Now, I get that it's not obvious. I even get that it's frustrating until you discover the magic.
But … two hours?
Because it's not obvious, particularly to Windows 8 newcomers, let me quickly show you how.
It's all about Charms
Move your mouse pointer to the lower right of your screen where you see an odd little semi-transparent square1 (the mouse pointer may need to be near it for it to appear):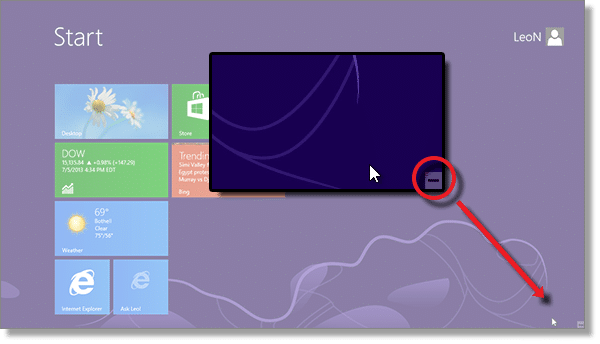 As you hover over that2 (don't click), Windows will display what's called the Charms bar on the right: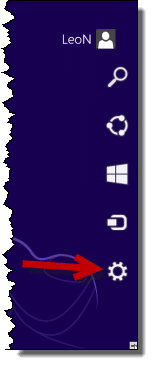 Hover your mouse pointer over the gear and you'll see a somewhat misleading label, "Settings," appear: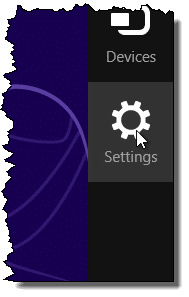 Click the gear icon to display the Settings panel: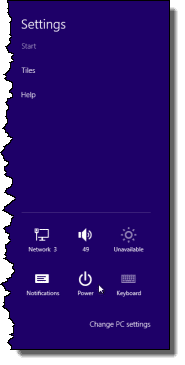 Click the Power icon in Settings: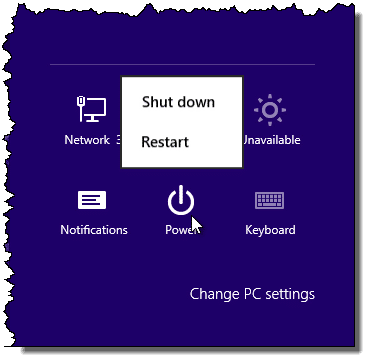 And there are your Shut down and Restart options (Sleep may also be present on machines capable of sleeping). Click the one you want.