First, thank you for even considering supporting Ask Leo! as a patron. It's my honor to serve, and I'm humbled by your support. (Here's my Page of Gratitude acknowledging current patrons.)
Important: I've moved away from Patreon.com, and providing the services directly myself. The FAQ below will be updated to reflect progress.
Here are some common questions that have come up…
Categories
Getting Started
How do I become a patron?
Visit the Patronage Section of The Ask Leo! Store and subscribe to your desired level of patronage on either a monthly or yearly basis.
Why can't I login to askleo.com?
If you purchased your patronage subscription in The Ask Leo! Store, you should be able to login to askleo.com using the My Account link at the top of the page and the account credentials you created as part of your purchase.
If you used Patreon.com then it may take a day or two for us to get the askleo.com login set up. If you haven't heard from us within two days, just drop us a line.
♥
Accounts and logging in
Can I use my Patreon account to log in to askleo.com?

Unfortunately, no — Patreon and askleo.com are two separate things.
Patreon handles money. You create your Patreon account if you become a patron on Patreon.com. (I recommend that you become a patron on askleo.com directly instead — that way Patreon will not be involved.)
askleo.com is where you get the rewards associated with your level of patronage. If you've previously purchased and registered an Ask Leo! book, you may already have an account, in which case we will add your patronage rewards.
I've moved the primary method for all subscriptions and payments to The Ask Leo! Store, so as to avoid needing Patreon. If you still have a Patreon account and pledge, you are welcome to do this yourself by:
To be clear, you do not need to to this, but can if you like.
I subscribe to the newsletter. Am I a member?
No. The newsletter is free and has never required or offered any kind of membership access other than just getting the newsletter itself. (Thanks for subscribing, though!)
I'm a patron, but I can't log in to askleo.com. What do I do?
As long as you've tried the "lost password" account recovery process, just drop us a line (to patrons<at>askleo.com) and we'll figure it out.
I can log in but I can't access the rewards I'm entitled to.
Send us an email (to patrons<at>askleo.com) and we'll fix it.
I registered a book in the past, and I just became a patron. Do I need yet another account?
You only need an askleo.com account to get the book bonuses and patron rewards. As long as you use the same email address, we should notice and add your patronage benefits to your existing account. If not, just send us an email (to patrons<at>askleo.com) and we'll fix it.
♥
Payment options
Can I pay with Paypal? Credit Cards?
The Ask Leo! Store uses Stripe to process most major credit cards, and also takes Paypal and Amazon Pay. Take your pick.
Can I pay annually instead of every month?
Patronage levels available via The Ask Leo! Store offer both monthly and yearly options.
How else can I support you?
I appreciate your patronage because it gives me an ongoing way to provide you value.
Next, I would simply have you purchase a book from The Ask Leo! Store. Purchasing a downloadable PDF directly from me maximizes your impact on my bottom line, and also gets you something tangible in return. That last part makes me feel better about taking your money. 
You'll also automatically get Ad-Free Ask Leo! for a year.
If all you want to do is throw money at me – well, I won't stop you. Buy Leo A Latte and Buy Leo A Beer are both ways you can do exactly that. Thank you. :-) (And again, Ad-Free for a year will be yours as well.)
If that's still too complicated, here's a Paypal link that is all and only about sending me money: https://paypal.me/askleo.  Again, thank you. :-)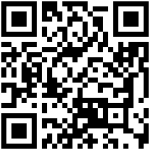 Want to be really bleeding edge? Here's a BitCoin address:1ML8UwgrKVAjEHpescSm1kvi4GuWevGsq5
How do I change or cancel my pledge?
If you purchased from The Ask Leo! Store, just login to your account here on askleo.com and on the My Account page just click on the appropriate link in the left-hand column.
If you use Patreon, I have a step by step how-to right here: How Do I Change or Delete my Patreon Subscription?
♥
Thanks, as always, for your support and patronage!