Question: I had a file on a USB pen drive I accidentally deleted. I went to the Recycle Bin folder to recover it. But the file was not there. Luckily the file was not very important. I have experimented with deleting files on the USB pen drive and it appears the deleted files do not go to the Recycle Bin. Where do the files go? Is it possible to undo a delete from a USB pen drive?
As you've found out, there's not always a Recycle Bin. I've also seen it be present but go unused.
It's confusing and surprising, but the Recycle Bin seems to be used inconsistently across versions of Windows, at least when it comes to what Windows considers to be a "removable" device.
The intent
Drives that are considered "removable" — like your USB Pen Drive — should not have recycle bins at all.
My belief is that it has to do with the assumption that removable drives are typically too small to hold them. Drives accessed over a network also don't use a recycle bin, but I believe that's due to network performance, among other issues.
The confusion
The actual folder containing the Recycle Bin can have different names, depending on the file system used and the version of Windows you run.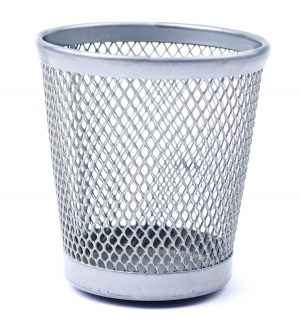 On FAT filesystems, it's \RECYCLED at the root of the drive.
On NTFS filesystems created in Windows versions prior to Vista, it's \RECYCLER.
On NTFS filesystems created in Windows Vista and later, it's \$Recycle.Bin.
From what I can tell, different operating systems also treat the concept of "removable" slightly differently (or at least inconsistently).
My 32GB USB thumb drive has no Recycle Bin, but my 250GB external USB drive does. In fact, since I move that external hard drive from system to system (and I still have almost all versions of Windows), it has both "\RECYCLER" as well as "\$Recycle.Bin".
Both are removable USB drives; one gets a Recycle Bin, the other does not. I can only assume it's somehow related to the size of the drive.
What to do?
Well, one piece of advice I can certainly give you: don't rely on the Recycle Bin.
The Recycle Bin is not intended to be a temporary storage location, and you shouldn't treat it like one. Always assume that deleting a file means the file will be deleted, permanently and forever.
In other words, whenever you delete, make sure you mean it.
The Recycle Bin is only a safety net, and as we've seen, you may not be able to count on it always being there.
The good news about USB drives is that they are treated as just that: disk drives. When you do delete a file and there's no Recycle Bin to save you, you may still have a few options.
When that happens:
Stop using the drive. The ability to recover a truly deleted file is extremely dependent on other activity on the drive. If you continue to use the drive, the chances of actually recovering a file on it disappear quickly.
Start looking into UnDelete utilities. I've done this only rarely, but if the drive has not been used since the delete, a good undelete utility may be able to recover it.
One of the ways a USB device differs from a true hard drive is if it's based on flash memory, as most USB thumb drives are. The forensic techniques used to recover data on magnetic hard drives don't work on flash drives; they're solid state, without magnetic material. If a file on flash memory can't be recovered using undelete utilities the chances of it being recovered are next to nil.
Again, only hit Delete when you mean it.
Oh, and back up often. That's the other way to recover deleted files: if they've been backed up elsewhere before they were deleted.
In most cases, that's the best precaution of all.
Podcast audio

Download (right-click, Save-As) (Duration: 4:45 — 2.3MB)
Subscribe: RSS
Video Narration