I've been publishing Ask Leo! since 2003. In those years I've written literally thousands of articles answering questions, expressing opinions, educating about the latest issues in technology, and more.
Even in the fast-paced world of technology some stand a test of time and remain particularly relevant, well received, and occasionally even critical long after their initial publication.
Those articles are The Best of Ask Leo!.
Each week I hand-select, lightly update, and re-publish one of the articles that has proven, for one reason or another, to meet the bar – an article that stands out above the rest.
The Best of Ask Leo! – Volume 1 contains a collection of the first 26 Best of Ask Leo! articles, all together in a single place, for your reference and convenience.
I know you'll find it helpful.
What's Included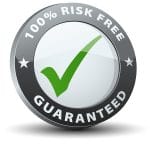 Included with every purchase:
The book, in whichever format you prefer (PDF, directly from me, Kindle or paperback from Amazon).
One year of Ad-Free Ask Leo!
After you register your purchase:
The book, in all digital download formats: PDF, MOBI (for Kindle), and ePub (for other e-readers).
Prioritized contact and support.
Errata.
Digital Updates for life.
Buy Now!
The Best of Ask Leo! – Volume 1 is available several ways:
♦
The Best of Ask Leo! – Volume 1 – Electronic Book Includes:

A digital download: The Best of Ask Leo! – Volume 1 – immediate PDF download
Exclusive members-only site access
All digital editions – PDF, epub, mobi

♦

$19.97

The Best of Ask Leo! – Volume 1 – Kindle (from Amazon)Includes:

A Kindle electronic book: The Best of Ask Leo! – Volume 1 – sold by Amazon.com and delivered directly to your Kindle,
Exclusive members-only site access
All digital editions – PDF, epub, mobi

♦

$19.97

The Best of Ask Leo! – Volume 1 – Paperback (from Amazon)Includes:

A paperback book sold and shipped by Amazon.com: The Best of Ask Leo! – Volume 1
Exclusive members-only site access
All digital editions – PDF, epub, mobi

$24.97