Articles tagged: wi-fi privacy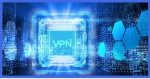 A VPN, or Virtual Private Network, is a fully encrypted, private internet connection via a VPN provider. I'll look at what protection it offers.
Although there's no way to remove all traces of yourself from a machine, there certainly are ways to remove as much as you can.
Connectivity is becoming an added "perk" in some housing situations. Make sure you know the risks and alternatives when someone else provides your internet connection.