Articles tagged: popular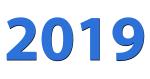 My annual review of which articles got the most attention and generated the most commentary in 2019.
A look at the most popular Ask Leo! articles of 2015, as well as an overview of those that got the most comments (hint: you'll nod your head in understanding on why one topic, more than any other, might generate so much discussion in 2015).