There's been a little confusion on getting to the free training offered by my friend David. It's my fault for not getting the word out sooner.
First, click THIS LINK. That will take you to a sales page for the VOHeroes Pro training course.
THEN: THE FREE LESSONS ARE LINKED AT THE TOP: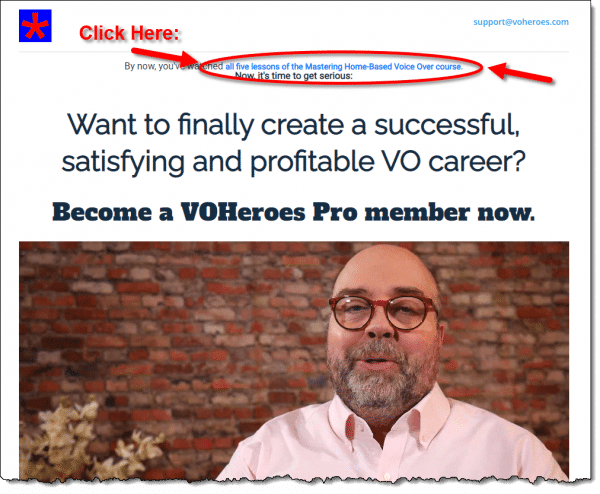 That's all there is to it!
They're so worth it, I don't want you to miss out.
Sorry for any confusion,