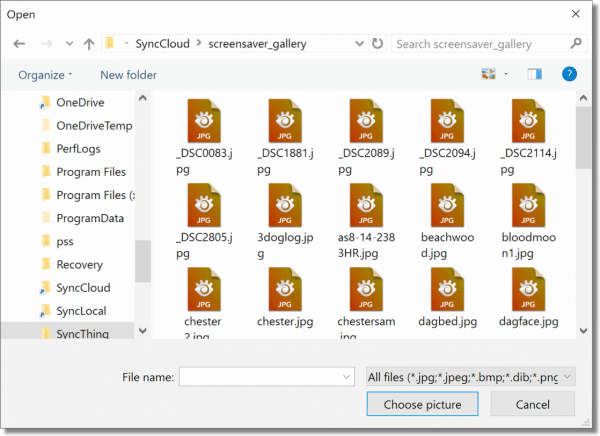 I bumped into this one just today. I wanted to set a new desktop image on my laptop to be one of my own pictures. I hit the File Open box — and all I could see was generic icons and file names.
That's nothing I can use when selecting a photo — icons don't help, and filenames I can't remember.
What I wanted was to see thumbnails: tiny versions of the image. How could I change the view?
To change the way many (perhaps even most) File Open dialogs work, you need to change a setting in Windows File Explorer. Here's how.
Open Windows File Explorer. Navigate to the folder containing the images you want to see as thumbnails. On the View menu, under Options, click on Change folder and search options. In the resulting dialog, click on the View tab. The option you want is the very first one: "Always show icons, never thumbnails".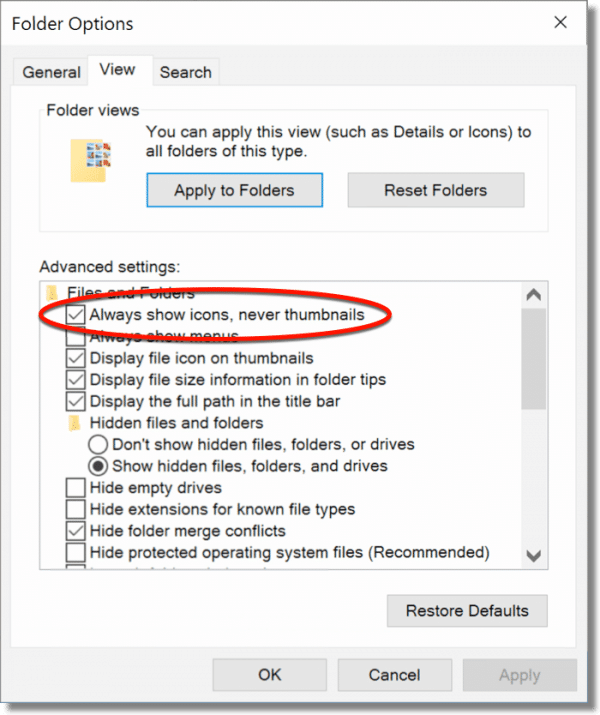 If you want to see generic icons, leave it checked.
If you want to see thumbnails for this folder, uncheck it. Needless to say, I unchecked it.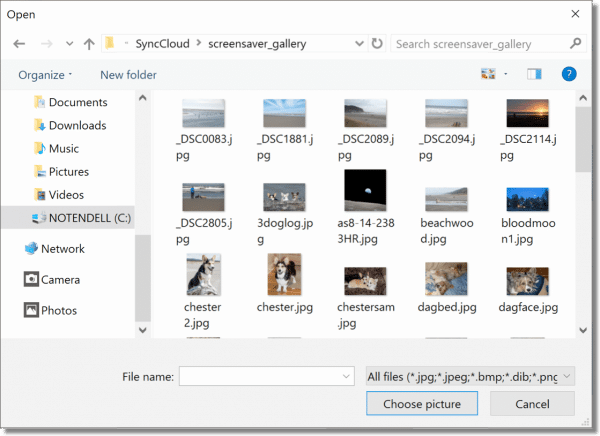 From there, I was left with a different problem: how to choose which picture I wanted for my desktop. I'm afraid I don't have a tip for that.
Related Video