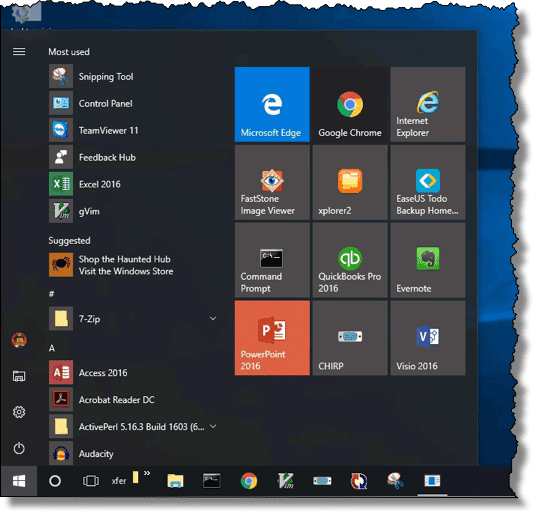 In a previous tip, I showed you how to remove things from the tiled Start menu. If you're like me, you went to town and removed almost everything Microsoft thought was so important.
Today, we'll put stuff back: the stuff that matters. The stuff we choose to put there.
Bring up the Start menu.
Locate what you want on the "All programs" list on the left.
Click, hold, and drag that item to the tiled portion of the Start menu.
Release the mouse.
It's that simple.
There's more to the Start Menu, of course, but this one's big. Combined with the previous tip on removing things (right-click on a tile and Unpin), you can now make the Start menu significantly more useful.
You can make the Start Menu your own.
Related Video