How do I move my Outlook Express folders to my new machine?
In particular, the person asking had just received a new Windows XP machine to replace her Windows 98 machine.
There are several approaches, naturally, but in a nutshell we'll locate the folders on the old machine, copy them to the new machine, and then import them.
And then we'll do something similar for the address book.
On the old machine, the easiest way to locate Outlook Express' email store is to ask Outlook Express. Fire it up, and then in Tools, Options, on the Maintenance tab, there's a button labeled Store Folder. Click that and it will tell you the folder containing your email folder.
Copy the entire contents of that directory to a USB drive, CD-ROM, or share on your network.
"
There are several approaches, naturally…
The address book we handle a little differently. Open up the address book either from the accessories menu item on your Start menu, or by pressing Ctrl+Shift+B in Outlook Express. In the address book, select File, Export, and click on Address Book (WAB)…. You can now select a location and filename for your address book to be placed. Again, you can copy it to floppy, CD-ROM, or to a share on your network.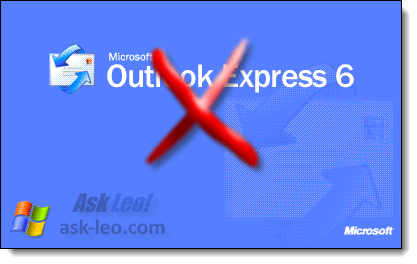 Fire up Outlook Express on the new machine, and we'll just reverse the process.
Select File, Import, Messages…. Choose Microsoft Outlook Express 6 and press Next. Select Import mail from an OE6 store directory and press Next. Now on the next screen, browse to the location that you've placed the message store we saved from your old machine. Import, and your messages should now be transferred.
Note: if you've copied your mail folders to a CD-R, you'll need to first copy them to your local hard disk, and then unmark them from being read-only before you import. OE will not open read-only folders.
The process for the address book is similar – even simpler. File, Import, Address Book…, select the address book we exported above, and import.
Finally, you'll want to configure your email accounts in Outlook Express to access your email account from your ISP.