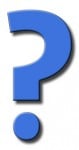 Question submission for my patrons, newsletter subscribers, and for folks who've purchased my books (and, perhaps, a few others :-) ).
I get too many questions every day to promise an answer to everyone, but if I can, I do try to pay a little extra attention to those of you who've taken the time to become a patron, subscribe to my Ask Leo! Newsletter, or shelled out money for one of my books. Use this form and I'll know that's you.
Before you ask
Since you're already familiar with what I do, I won't hit you over the head with this (like I do on the normal ask-a-question page). But here's quick reminder:
Use search first. Most of the questions I get are already answered on the site.
Provide complete information. That means Windows and other software versions, descriptions of your computer, detailed steps to reproduce the problem, the exact error messages you get. Not having enough information is the number one reason I might not answer a question.
I still can't answer every question. But I do try to prioritize those from my patrons, subscribers, and customers.
Ask your question
---
---