Saved! Backing Up With EaseUS Todo – VIDEO bundle
$39.87
Get the book and the entire video course for one low price.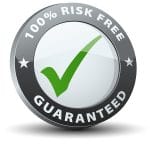 Important: after purchasing this product you will receive a second, separate, confirmation email that will contain your registration link. Once you register you'll have immediate access to downloadable .pdf, .mobi, .epub versions of the book, as well as online and downloadable HD versions of the video course.
Not into video? Just want the book? Click here for the Saved! Backing Up With EaseUS Todo (PDF).
Software not included; you can get Todo directly from Easeus.