Saved! Backing Up With Macrium Reflect – 2nd Edition (PDF)
$14.97
Updated for Reflect Version 6!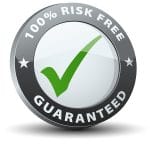 (Downloadable .pdf, .mobi, .epub versions included with every edition.)
This is a digital download of the book only. Want video? Click here for the Saved! Backing Up With Macrium Reflect – 2nd Edition book & video bundle. Want paper? Click here to go to Amazon.com.
This is an instructional guide, software not included; you can get Reflect directly from Macrium.